Family-Friendly Report #2: Miller & Carter
Blog > Family-Friendly Report #2: Miller & Carter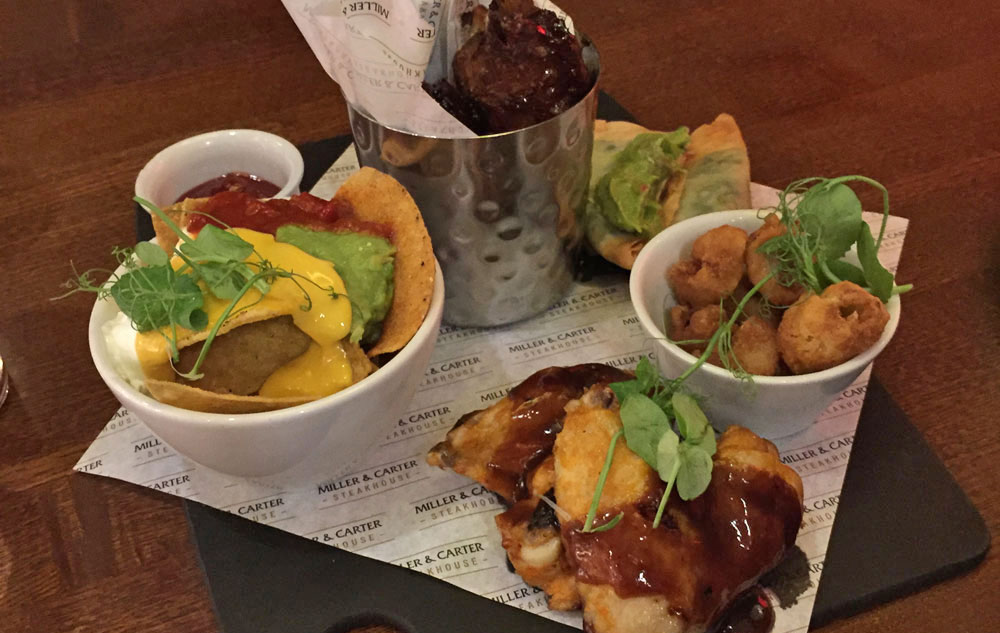 We celebrated my thirtieth birthday by registering our daughter, and then stopping off at Miller & Carter on the way back. One of the rules of being pregnant is no rare meat, so this was a chance for Elina to get her teeth back into some blood-dripping steak.
As a place to take a pram, it was excellent. There was plenty of space to get it in and we could mark it next to one of the booths, still leaving plenty of room for people to get round.
The changing facilities were good. Standard setup of a disabled toilet with a fold-down changing table. It was out of the way, and clean, which is all you really need.
Posted 18 November 2016 11:19