Akbar's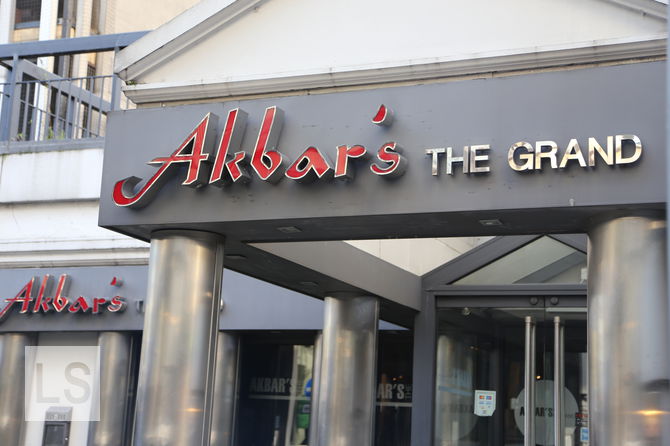 From its relatively small face on Greek Street, you could be forgiven for mistaking Akbar's for a small restaurant. However, once inside it opens up to a huge floor space with tables as far as the eye can see. We were soon seated and enjoying some drinks and papadums. Or at least a papadum. I suggested we share one in a cunning plan to avoid filling up on starters.
I decided to sample their Mughlai Tikka Masala, accompanied by a naan and some rice, while Elina went for the lamb. Both main dishes were excellent, and the naan came hung on a stand to which our best effort would be to pick off just over half of it before admitting defeat.
From one main and a side each there was so much food that it would have served for two meals each. Even without dessert I actually had to stop on the way home and sit down for ten minutes due to the amount we had eaten. Worth it.
This review was done at the Greek Street branch. Since the writing of this review, the Greek Street branch has closed down. However, the Eastgate branch remains open.
Reviewed by Leeds Restaurant Guide.
Address
15 Eastgate, Leeds LS2 7LY
More options
See more Indian reviews.