Ambiente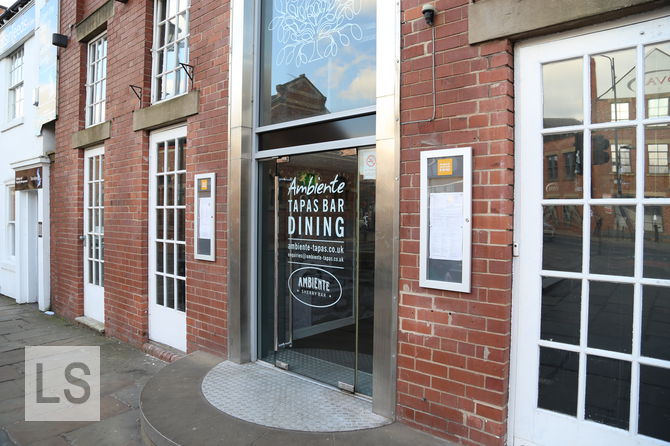 You could be forgiven for thinking that Ambiente was closed. There are no lights on outside and even when you go through the first door, you find a solid door with no signs of life, until you push through that also. Once through the barrier however, you finally find yourself in the reconditioned shell of what used to be the River Plate restaurant.
I find the service disappointing. We are left sitting for quite a while and even once the waitress arrives, she serves the people who arrived after us first. Paying the bill also seems to take longer than necessary. The waitress did apologise for this, but ultimately you should not apologise for bad service - you should just provide better. Not to mention that we are stuffed with four dishes between us. Good job we ignored their suggestion to order "at least" six.
The food, however, is marvellous. The prawns are juicy and the pigeon breast is meaty, and the chestnut parfait that accompanied it is an excellent complement too. The calamari comes in a massive pile, dwarfing all other dishes. If they could increase the service level, they would definitely move up a star rating.
On my next visit, we have a similar experience. The pigeon and gambas are both excellent once again. The calamari, however, looks about half the size and mostly tastes of chewy batter. The food does not arrive all together, which may or may not be on purpose, but I find it annoying. It also seems an unjustifiably long wait if they are not going to serve dishes as soon as they are ready.
We do have a seat on the balcony overlooking the river, which is beautiful.
Reviewed by Leeds Restaurant Guide.
Address
36-38 The Calls, Leeds, West Yorkshire LS2 7EW
More options
See more Latin reviews.