Baby Jupiter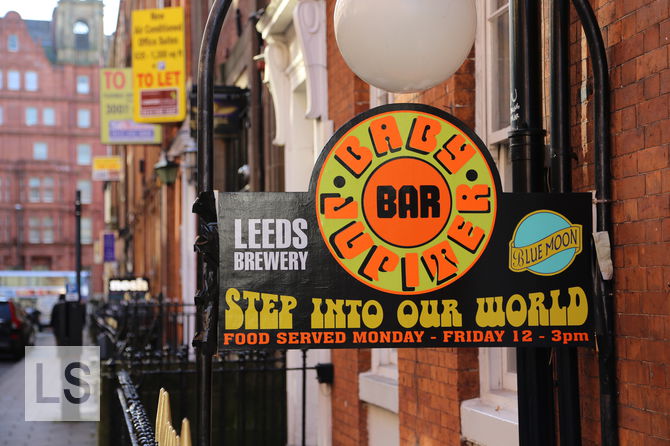 This restaurant has closed down.
Nestled away on York Place, there is a narrow but surprisingly long bar named Baby Jupiter. Entering, it really reminded me of Fab Cafe - it had that cult retro feel that could almost make it a sister venue. Indeed, if you imagine what would happen if Fab Cafe and Mojo had a baby bar (called Jupiter, obviously), this is basically it.
We get a food menu, which seems to be ripped in half - maybe they do not serve burgers anymore. We also order some drinks, of which the lemonade does not taste anything like we think lemonade should taste.
The food is great though. We go for their roast chicken sandwiches. They are well made and presented in flat breads that do a surprisingly competent job of not falling apart or dripping all over your hands when you try to eat them. They are huge, which along with the side of kettle chips is well worth the £4 we paid for them.
Reviewed by Leeds Restaurant Guide.
Address
11 York Pl, Leeds, West Yorkshire LS1 2DS
More options
See more Pub Grub reviews.