Bem Brasil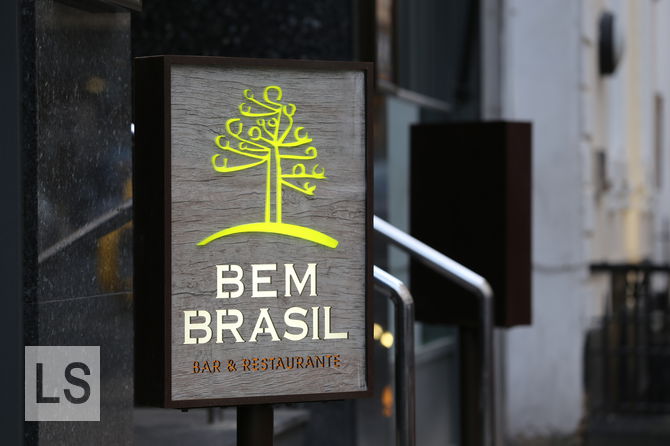 Bem Brasil offers unlimited meat in the continuos service concept. That is to say people come round to your table with a big skewer of meat and you can have as much as you want.
You get a traffic light card to indicate whether you would like more meat or not. Unfortunately the meat they bring round is constantly being placed on top of it, at which point the serving dish sticks to it and off disappears our traffic light. We get through three of them before working out where they are all going. For some reason, we only get one set of tongs to take the meat as it is carved, so we have to share. Our table also wobbles. Little things, but annoying.
Their salad bar lacks as big a range as I would like. They have tried to move it up market, but it is not all to my taste. Garlic cabbage seems an odd choice to me. Their prawn cocktail also seems to be an experiment that has not worked out too well.
Being the second all-you-can-eat steak restaurant in Leeds, it is impossible not to compare the two. Bem Brasil just is not as good in my opinion. They have not got the experience quite right.
Reviewed by Leeds Restaurant Guide.
Address
6 Greek Street, Leeds, LS1 5RW
More options
See more Steak House reviews.