Bewley's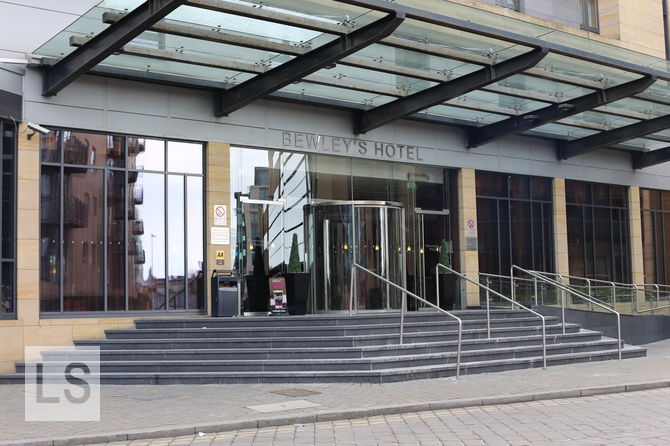 Having arrived at the building, we somehow manage to wander all the way round before eventually finding the entrance, where we find some kind of a futuristic security door. Once we have negotiated that, we find ourselves in a large, well-furnished restaurant and are soon sitting in a booth.
My main course, a lemon chicken, is altogether disappointing. The potato and the chicken are both dry and there is no sauce to add moisture. It is accompanied by a corn on the cob, which comes without skewers, making it rather difficult to eat. Elina has better luck with her seafood risotto.
The dessert somewhat redeems the meal. A chocolate orange mousse with small chunks of mint in really hit the spot, although the tiramisu also suffers from being rather dry, having been excessively sprinkled with cocoa powder.
The service is friendly, but it ultimately could not make up for a disappointing main course.
Reviewed by Leeds Restaurant Guide.
Address
City Walk, Sweet Street, Leeds, West Yorkshire LS11 9AT
More options
See more Hotels & Casinos reviews.