Bibis Italianissimo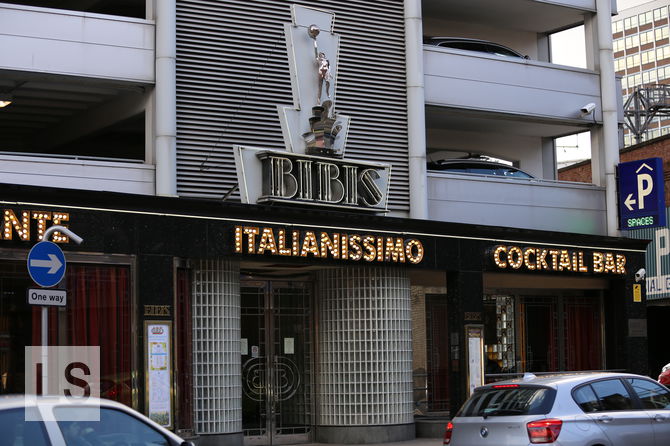 Bibis is a large restaurant on Sovereign Street with a rather grand entrance way and even grander interior. It is known for its shows - enjoy dining while being entertained by a variety of acts, usually tribute bands.
That is all fine and dandy, but when you are not being distracted by music, the food is rather too rich for my taste. There really seems to be nothing that their kitchen cannot coat in cheese and ultimately the weight of the calories gets tiresome.
I ordered the grilled chicken while my friend went for the lasagna. We were both left feeling like our dishes could have been improved by reducing the boldness of the flavour and cutting down on the cheese.
Service is just about acceptable, but we have normally been in when it has not been that busy, so I am not sure how well they cope under load.
What our friends say
Steve came to almost the exact same conclusion I did. Christos thinks the food is quite good though.
Reviewed by Leeds Restaurant Guide.
Address
Criterion Place, Sovereign Street, Leeds, West Yorkshire LS1 4AG
More options
See more Italian reviews.