Bierkeller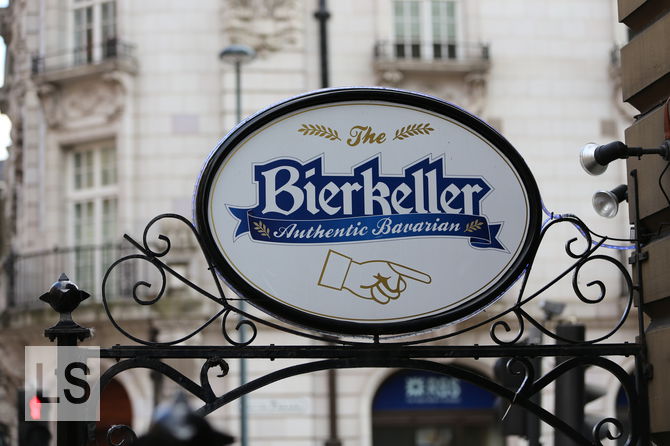 Located in the basement of the Park Row Bar, the Bierkeller claims to be an authentic Bavarian. It certainly looks the part. Walking in, you find long wooden tables and benches, and your drinks come in steins.
The walls are covered in "no dancing on the tables" signs, and others saying if you are going to dance on the benches, it is your own fault if you fall off. If you have a group (or can drink more than almost any other human on the planet) you can even get a 22 pint keg and pull your own beer.
We order food at the bar and it turns up within a reasonable time. Elina's schnitzel has the wrong sauce on it, but luckily it is one she can eat anyway. I have the "currywurst mit pommes", which is a sliced sausage in a spicy tomato sauce. The sauce is nice, and the rest of the dish is OK; certainly enjoyable for what is essentially pub grub.
While certainly not an outstanding eatery, I cannot help but fall a little in love with the Bierkeller. The staff are friendly and the atmosphere is relaxed. It is like having a small piece of the German Christmas market all year round.
Reviewed by Leeds Restaurant Guide.
Address
1 S Parade Leeds, West Yorkshire LS1 5QL
More options
See more German reviews.