Bilbao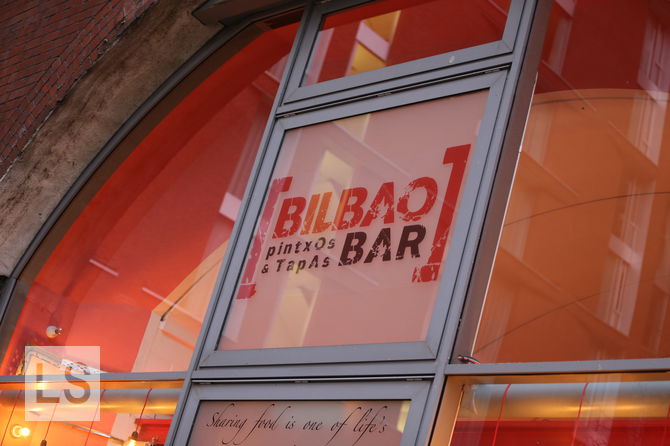 Bilbao is a small tapas bar located at Granary Wharf. Their menu looks promising. It offers a wide selection of dishes including plenty of vegetarian options.
The food is disappointing. Some of the dishes are good. Egg, potato and bacon for example is a great combination. The rib torte also shines. However, the calamares only rank as okay. The padron peppers do not excite our taste buds, nor do the fried potatoes. The chorizo is very chunky.
A problem with most tapas restaurants is that the food arrives irregularly. This proves to be the case at Bilbao, with the dishes our friends had ordered arriving well after ours. This leads to us eating at different times.
Five dishes between the two of us proves to be filling. At around £23 for the meal, it feels like reasonable value.
Reviewed by Leeds Restaurant Guide.
Address
Little Neville Steet, Leeds, LS1 4BR
More options
See more Latin reviews.