Blackhouse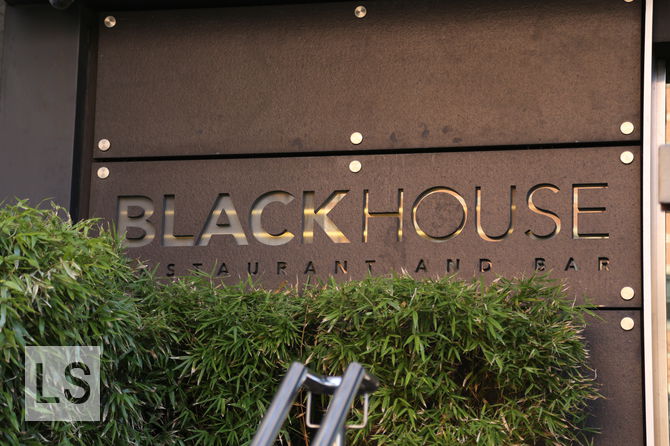 There are a lot of superb steak restaurants in Leeds. Then there is Blackhouse.
It is almost in a league of its own. While I normally enjoy evening meals here, today I decided to drop in for lunch, somewhat encouraged by their special offer of 40% off at lunch times. Unfortunately this does not apply to the £55 Kobe steak, or it would be a tough decision to make indeed.
If I had one main criticism of Blackhouse, it would be that it is overly noisy at times. This is not too bad on an evening where the general hum of inane chatter is drowned out by the live pianist, but at lunch time you just have to make the best of a strong projected voice requirement for holding a conversation.
All is forgotten when the steak arrives though, cooked to perfection. Mouth-watering, delicious, flavour-filled, it delivers on every front and consistently across every visit. It is the kind of steak that on touching your tongue, your eyes close as you try and savour the moment.
Any of the main cuts will be done well. I am less of a fan of the surf and turf they do, as I do not think it shines to their usual standard. Alongside the steaks, they do a sumptuous range of sides and desserts, and their bar is quite capable of making up a mean cocktail too.
For me, Blackhouse is probably the best steak restaurant in Leeds. They also run a membership scheme which gets you 20% off your food when you book online - well worth signing up to.
What our friends say
Greg said he ate here so much that the staff stopped asking him how he would like his steak cooked because they all knew the answer off by heart.
Reviewed by Leeds Restaurant Guide.
Address
31-33 E Parade, Leeds LS1 5PS
More options
See more Steak House reviews.