Boccagrande (Crowne Plaza)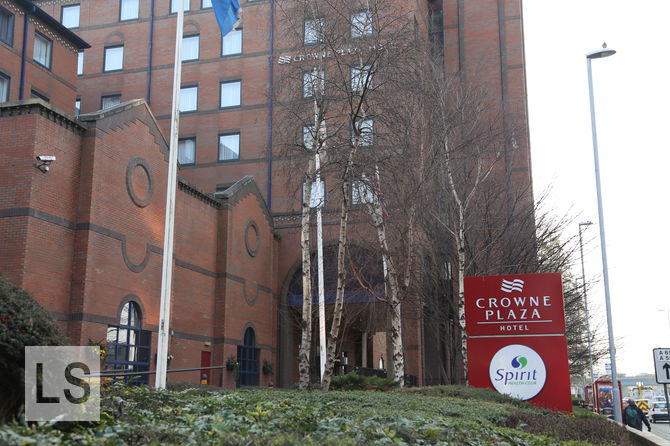 The Crowne Plaza offers a relaxed yet vibrant atmosphere, with the bar, restaurant and meeting rooms all facing onto main lobby with its large open staircase down the middle.
We order the sirloin steak and the fish and chips, which arrive in a timely manner with all the appropriate condiments. My steak is properly cooked to medium rare and has plenty of flavour. Unfortunately most of the flavour is in the fat that is very difficult to chew, but the steak is still extremely enjoyable.
The fish and chips live up to expectations too. The batter is crunchy on the outside and the fish is well cooked, without being soggy in the middle. The chips are a mixed opinion, I did not think they were up to much, but Elina did, at least after a significant salting.
Overall, the food was enjoyable, but then you would expect such standards for the price (around £19 for the steak and £14 for the fish and chips).
Reviewed by Leeds Restaurant Guide.
Address
Crowne Plaza Leeds, Wellington St, Leeds LS1 4DL
More options
See more Hotels & Casinos reviews.