Brotherhood of Pursuits & Pastimes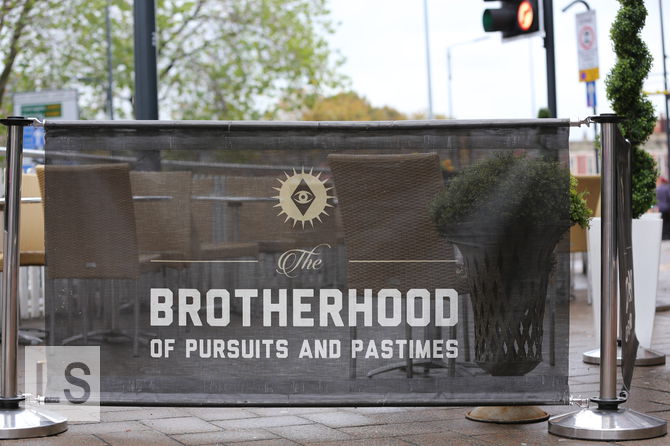 If you are an old man, like me, you will remember when the location now occupied by The Brotherhood of Pursuits and Pastimes was Gatecrasher. Times have changed though, Gatecrasher is long gone, and now it is a sports bar.
It has exposed wooden beams and a canoe strung across the roof. They have four huge TVs on the wall across the back of the bar. True to form of claiming to be about pursuits and pastimes there is even a wooden crate containing board games.
We go for Sunday lunch and are soon welcomed by a friendly member of staff. I supply him with a credit card and set up a tab. The bar consists of four long tables and some more seating at the front. I order the Sunday roast while Elina settles on the mushroom pie. It stands as the only vegetarian dish on the menu.
They soon deliver an excellent Sunday roast. The beef is rare in the middle and crispy round the edges. The peas and carrots possess plenty of flavour and the roast potatoes have a real crunch to them. I do not know if I would agree that the Yorkshire pudding is "the best in Leeds", but it is good.
Elina has mixed feelings about her pie. The hot water crust pastry is not to her taste but the inside is crammed with mushrooms and spinach and no other nonsense, which she likes.
If I fail to recommend Brotherhood it is only because there are so many superb Sunday roasts to be had in Leeds. I would not hesitate to eat here again.
Reviewed by Leeds Restaurant Guide.
Address
54 New Briggate, Leeds, LS1 6NU
More options
See more Sunday Roast reviews.