Buca di Pizza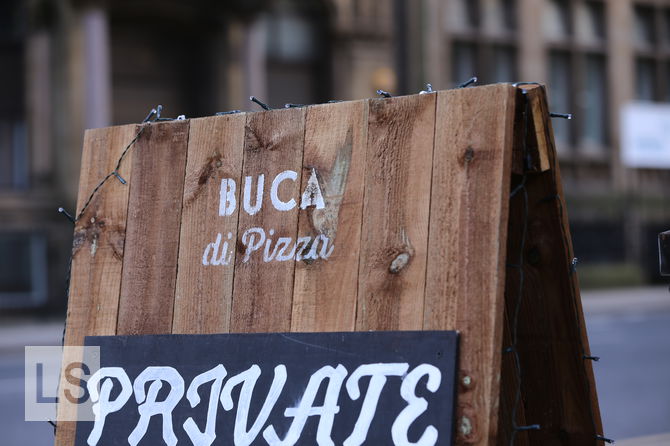 It is difficult to provide an enjoyable restaurant experience in a basement. La Grillade did an excellent job of it, but having ultimately closed down at this location, Buca di Pizza becomes the latest restaurant to give it a try.
When we arrive we are seated near the bar area as you come in. I spend some time stroking our egos by pretending this is because we are the couple they want people to see as they enter. As we are their only customers, our orders are taken quickly.
I opt for the spring chicken while Elina chooses the frutti de mare, a mix of "clams, prawns, clams, octopus, squid" and cuttlefish. Both were acceptable, though a bit tough to cut. Given the price tag, it does not feel value for money.
Reviewed by Leeds Restaurant Guide.
Address
27 Wellington Street, Leeds, West Yorkshire, LS1 4EA
More options
See more Italian reviews.