Bulgogi Grill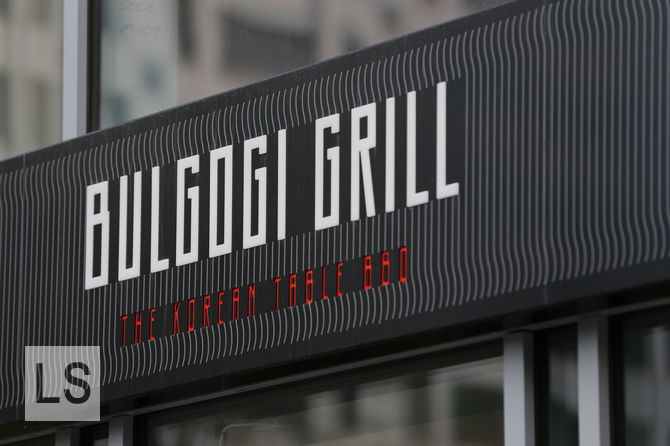 Bulgogi Grill is a Korean restaurant based in the arena quarter. Walking in, I find a very nicely decorated restaurant. Everything is clean and new. The layout consists of two lines of 4-5 person booths.
Each table has a grill embedded in it. You order a selection of raw meat and this is then brought to your table for you to cook. We opt for the beef, duck, prawn and squid. These come with a good range of sides, sticky rice and plenty of lettuce to use as wraps.
They even have a dessert: a banana fritter which comes with ice cream, strawberries, sauce and coconut dressing. I try the Korean pineapple juice, which tastes fine but seems indistinguishable from regular pineapple juice.
It is a novel concept and produces some nice results. However, it is ultimately a lot of effort to cook the food myself, especially the seafood which takes quite a long time. I think I prefer restaurants where they actually make my dinner for me.
Reviewed by Leeds Restaurant Guide.
Address
The Arena Quater, 9 Merrion Way, Leeds, West Yorkshire, LS2 8BT
More options
See more International reviews.