Burger King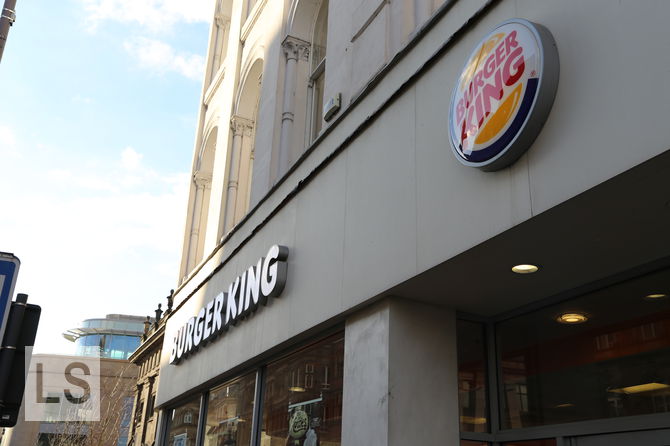 I am sure I do not need to give you the run down about Burger King. Who has not been to see the King, while stuck at a motorway service station, at least once in their life? This has been made especially attractive now they have added their £1.99 King of the Day.
The Aberdeen Angus burger is always my favourite choice when I am dining at The King, and I think they furnish their burgers with better salad than McDonald's too. As an added bonus, because nobody likes Burger King, you normally get served straight away as well.
However, ultimately Burger King has clearly failed to catch the imagination of the fast food market and with disappointing sides accompanying their burgers, it is always going to be my second choice for a place to grab food on the go.
What our friends say
Most people agree that Burger King do better burgers than McDonald's, but the chips are not as good.
Reviewed by Leeds Restaurant Guide.
Address
New Station St, Leeds LS1 4DY
More options
See more Fast Food reviews.