Byron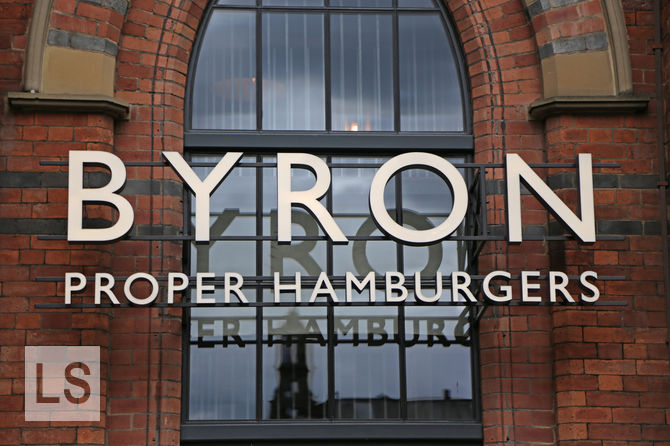 When La Senza moved to Trinity, Byron moved to their previous location. Good times were ahead. I am sure we can all agree that a big piece of meat is much better than sexy underwear.
We manage to slip in on a Saturday lunch time and begin by ordering a round of milkshakes. The waitress says they will be about five minutes and offers to bring some tap water while we wait. I thought this was a very nice touch.
The food is impressive. They boast of using Scottish beef and offer skin-on and courgette fries, both of which we decide to sample. The chips are excellent as is the burger. Both British and American mustard are on every table.
The milkshakes are a similar high standard with good lumps of strawberry in them. They also provide a take out cup for me to take the rest away. Great burger, great sides, great milkshakes.
Reviewed by Leeds Restaurant Guide.
Address
9a Lands Lane, Leeds, West Yorkshire, LS1 6AW
More options
See more American reviews.