Cabana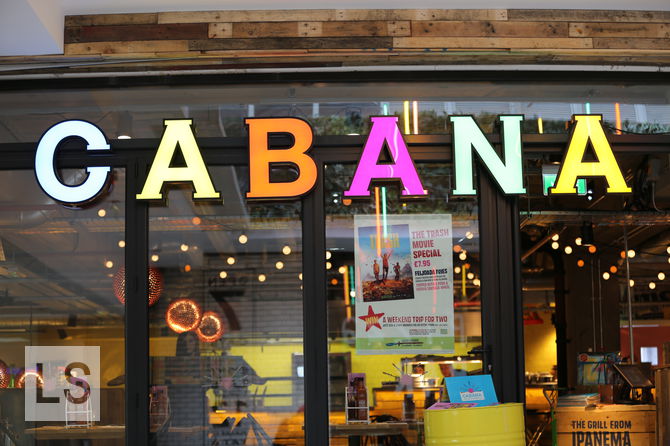 Located at the top of Trinity, Cabana offers Brazilian style meat. I start with one of their non-alcoholic cocktails. It comes with plenty of fresh ingredients - and would benefit from a wider straw so that I can suck up all the bits.
The ribs are okay. Nothing special. I think the chips could do with more sauce. My friend Jonni orders the lamb skewers and they achieve a similarly mediocre standard. Raby has more luck with the burger, which reaches to a rating of good. The desserts fare better. I enjoy a caramel ice cream sundae that comes with macaroon shaped chocolate pieces.
There are some niggling issues with the experience. They have an app to control the music, but I cannot get it to work. The wet wipes are so lemony that just from wiping my hands it stings my eyes. The toilets have Dyson Airblade "style" dryers that were nowhere near as good.
Even if the app did work, I do not want that. I want great food. This was okay food. I would happily go there again, but I do not think I would ever pick it as somewhere to go.
Reviewed by Leeds Restaurant Guide.
Address
Unit 4.02, 430 Trinity Leeds, Albion Street, Leeds, West Yorkshire, LS1 5AT
More options
See more Latin reviews.