Carpe Diem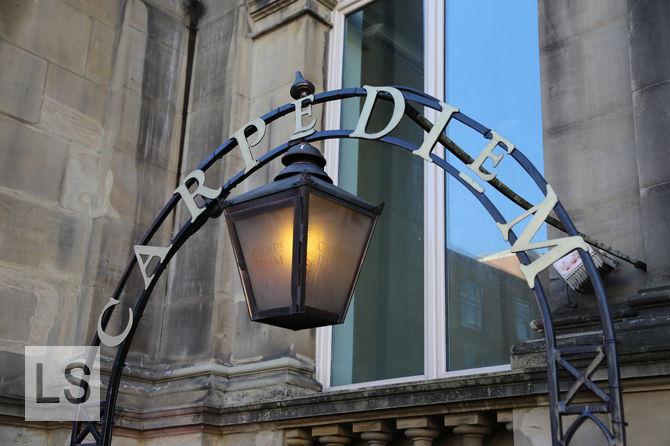 This restaurant has closed down.
Carpe Diem is an alternative bar that is located in a well windowed basement. The staff are lovely and it is generally a fun place to hang out. But it certainly is not my favourite place to go for food.
I would describe it as your standard pub food, but even more of a heart attack on a plate. The hunter's chicken probably has a calorie count that is simply off the chart. Mine arrived hot, but not particularly carefully prepared.
They also claim to offer "world famous" food challenges. I very much doubt many people outside of Leeds have heard of them though. They are all time based and probably not worth trying as after careful consideration by one of my friends, they are probably not possible given the short time periods you have to complete them in. 24oz of chilli and 6oz of rice in 12 minutes is a tough ask indeed.
Reviewed by Leeds Restaurant Guide.
Address
Calverley St, Leeds, West Yorkshire LS1 3ED
More options
See more Pub Grub reviews.