Charco's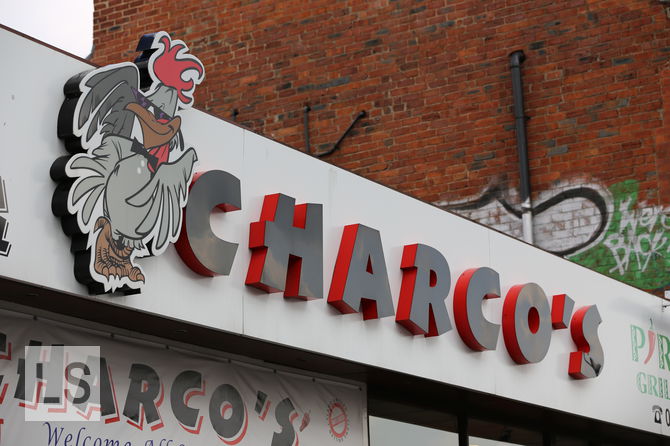 Based opposite the Parkinson Building and offering piri piri chicken, it is impossible not to compare Charco's to Nando's. Both chains offer a similar menu, a similar atmosphere and a similar range of options when it comes to how hot you would like your food. Even the square sauce bottles look the same!
It is noticeably cheaper than Nando's but not furnished to the same standard. Some of the paint was peeling off the walls and the first glass we picked up from the pile had a grain of rice stuck to the inside. Our chicken platter arrived in an incredibly short amount of time, but the chips were about four or five minutes behind it.
The chicken itself is tasty but the skin is a little disappointing. I did not enjoy the chips much as they felt rather dry and crispy to me - it was very difficult to stab any of them with a fork. Ultimately, I would rather pay a little extra and go to Nando's.
Reviewed by Leeds Restaurant Guide.
Address
162 Woodhouse Ln, Leeds, Yorkshire LS2 9HB
More options
See more Fast Food reviews.