Ciao Bella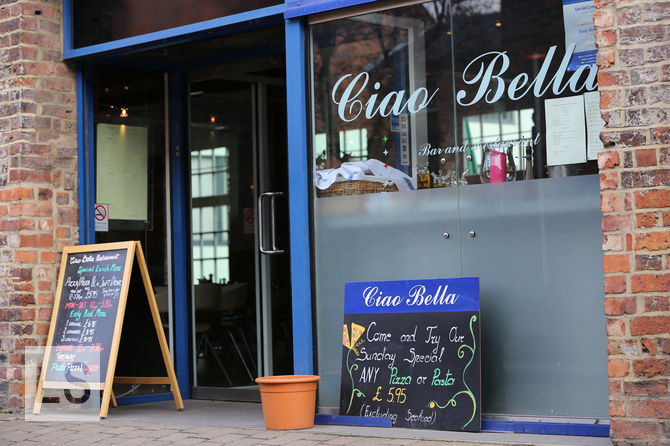 Ciao Bella is a beautifully furnished restaurant. Exposed brick walls and a timber ceiling, with sound furniture and a reasonable view out of the window. There were only two other parties dining in the restaurant at the time, so we pretty much had our pick of seating.
We both decided to go for a pizza, as this seemed like a safe choice. However, the food failed to impress. The pizzas were baked on a thin stretched out base. Pizza Express would call it romana, but I do not know if that is actually a term or not. It is crispy yet tasty, but the toppings were used rather sparingly and were not really anything special.
Ultimately, it was only the food that was a bit of a disappointment though. The service was friendly, the food arrived in a reasonable time, the restaurant was well-furnished and they accepted Amex, so a pleasant dining experience, just let down a little by average food.
Reviewed by Leeds Restaurant Guide.
Address
20 Dock St, Leeds, West Yorkshire LS10 1JF
More options
See more Italian reviews.