City 3 (The Hilton)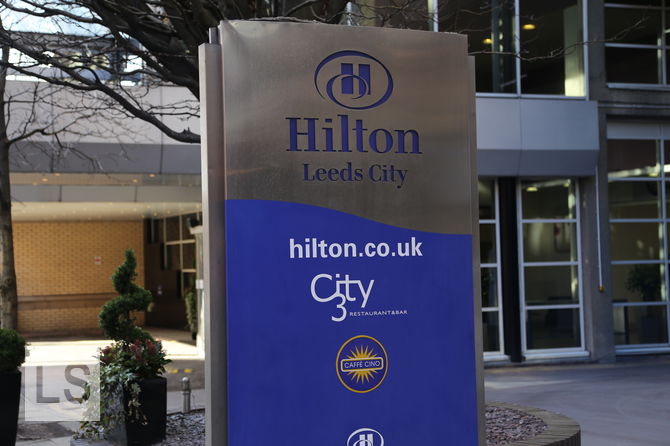 Walking in to The Hilton, you are instantly hit by the smell of chlorine from the pool. Luckily, you can take the escalators to ascend from it, or at least you can when they are both working. Having done so, we found ourselves in a rather noisy open plan bar and restaurant that also forms the hotel reception.
Once seated, we soon have drinks and bread, which to their credit, was fresh. I decided to go for the rib eye steak, which I ask for medium. Now I am fairly tolerant when it comes to how they cook my steak, one man's medium rare is another man's medium (even though there are clear diagrams for this sort of thing), and being British, I do not like making a fuss. However, when my medium rib eye turns up as a well done sirloin, even I am going to send it back.
They did offer me some free drinks during the considerable wait while they fixed it, but even when my new steak turns up, it is still medium well. Surely you hedge the other way when a customer complains?
Elina's "signature" fish and chips is acceptable, but nothing special, and the mushy peas are more like a pea soup. It is also lucky we both eat meat, as there is only one vegetarian main on the menu, and we could not see anything a vegan could eat.
Ultimately, The Hilton is an expensive restaurant and certainly does not deliver for the prices they charge. If I pay £20+ for a steak, I expect it to be cooked to perfection and quite honestly, I do not expect Wetherspoons to be as far out as these were. Their menu is also lacking in choice and fails to inspire.
Reviewed by Leeds Restaurant Guide.
Address
Neville St, Leeds, West Yorkshire LS1 4BX
More options
See more Hotels & Casinos reviews.