City Cafe (DoubleTree by Hilton)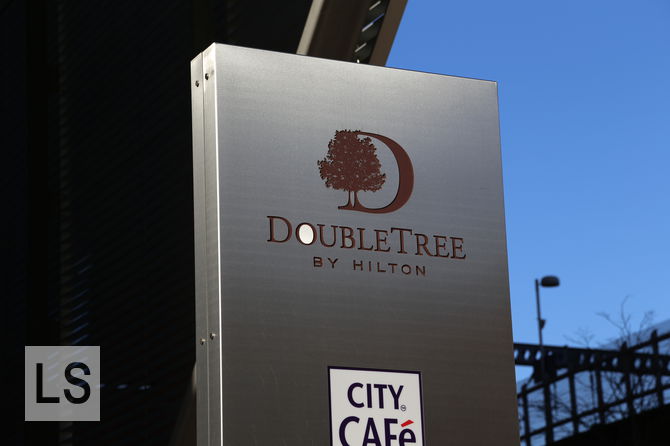 Located on the ground floor of the DoubleTree building, City Cafe has a pleasant view looking out over the canal lock at Granary Wharf. Our coats are taken and we are soon seated at a table, with menus in front of us.
I opt for the Thai green chicken curry, which arrives in reasonable time and does a wonderful job of expressing bold flavours without being too hot. Of course, I am not exactly known for my ability to deal with hot food, so those that are may find it overly mild. Meanwhile Elina's beef lasagna dares to be a little different but still pleasing to the taste buds. It shunned the traditional sheets in favour of strips of pasta.
The food was appetising and service was reasonable. Although it took a while to pay the bill. That said, I cannot say I would be excited to go back; nothing really grabs me.
They also have the Granary Lounge attached to the hotel, which offers a slimmed down menu that is served all day in a more bar-style atmosphere.
Reviewed by Leeds Restaurant Guide.
Address
30-36 Cross Stamford St, Leeds, West Yorkshire LS7 1BA
More options
See more Hotels & Casinos reviews.