Colazione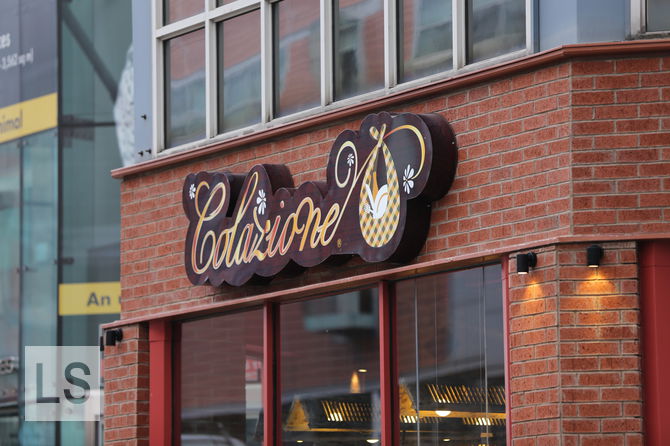 This restaurant has closed down.
Based on the outside of the St John's Centre, Colazione is both a restaurant and a takeaway. They open from 8am to 4am the next day. It is eccentrically decorated. They have spatulas on the light shades and window shutters are hanging from the ceiling. Table numbers stick out from the top of chicken figurines.
The main dish of choice is pasta. They also offer crepes, burgers and breakfasts. I order the burger and receive something I would describe as "takeaway standard". It possesses a strong mustard flavour and is accompanied by a mountain of chips that do not taste of much.
Elina has better luck with her pasta, which comes with blue cheese and large chunks of bacon. Oddly, despite serving bacon, they have a Halal certificate on the door. The crepe with white chocolate is reasonably tasty, but due to a miscommunication, I end up receiving, and paying for, two.
Reviewed by Leeds Restaurant Guide.
Address
Unit 24, Albion Street, Leeds, LS2 8LQ
More options
See more Italian reviews.