Cosmopolitan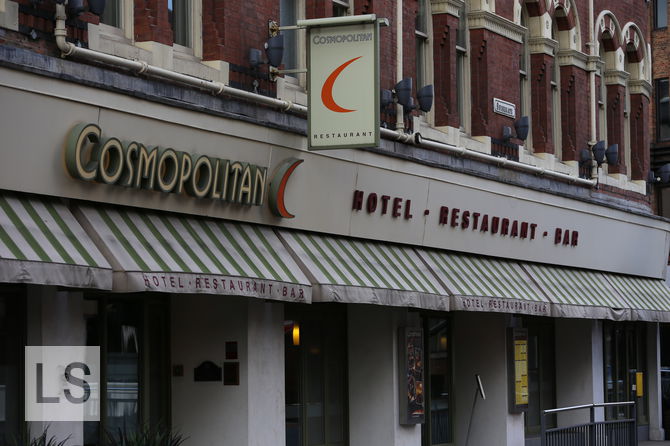 One of my friends has a theory. He says you should never go to a hotel for food, because a place can only do one thing well, and if they are in the business of being a hotel, they are not in the business of being a restaurant. He says that because of our experiences at the Cosmopolitan.
To be fair to the place, it is a charming hotel. I use it regularly for conferences and the staff are lovely. However, when it comes to eating, we now steer clear of it. The food just simply does not deliver for the price that it costs. Given you can pay going on £20 for a steak, it should be steak house quality and I do not think it lived up to that.
When I do eat here, I now order the chicken sandwich. It is surprisingly big and when accompanied by chips makes for a lunch that is sufficiently filling.
What our friends say
Weili really likes the fish cakes.
Reviewed by Leeds Restaurant Guide.
Address
2 Briggate, Leeds LS1 4AE
More options
See more Hotels & Casinos reviews.