Curry Leaf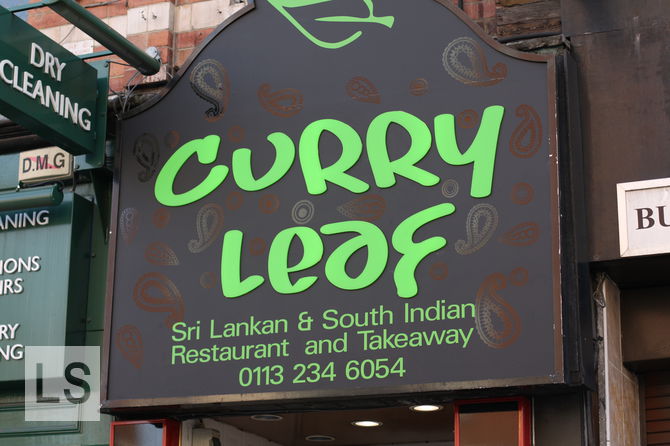 This restaurant has closed down.
It is easy to miss the Sri Lankan restaurant Curry Leaf, visible only as a single doorway on Eastgate. Even when you see it, the rumours were that it had closed down. So, upon entering, I must admit I was expecting a rather seedy joint. I was very much mistaken.
Inside you will find an almost lavishly decorated restaurant, with a plush waiting area and a giant window into the kitchen where you can see your food being prepared, and the huge flames as they roar up from the pans. It is an impressive sight.
We are seated quickly and our orders are taken. I go for the thali, which soon arrived with more food than even two human beings could possibly eat. A pork curry, two vegetarian curries, a rice of the day, potato masala, vegetables, a flatbread and a papadum with five chutneys! Needless to say, I did not finish it all.
Unfortunately, they got rather busy as we finished our main and service slowed down somewhat. Indeed, the waitress seemed somewhat put out when I tried to order dessert. Perhaps she was surprised given how much main course we failed to eat, but there is always room for chocolate ice cream! In between courses I visited the toilets, which were not too inviting.
Ultimately though, I would definitely come back here. It offers value for money, the food is tasty and plentiful, and the staff are friendly. A hidden gem of the Leeds restaurant scene.
Reviewed by Leeds Restaurant Guide.
Address
2 Eastgate, Leeds LS2 7JL
More options
See more Indian reviews.