Dish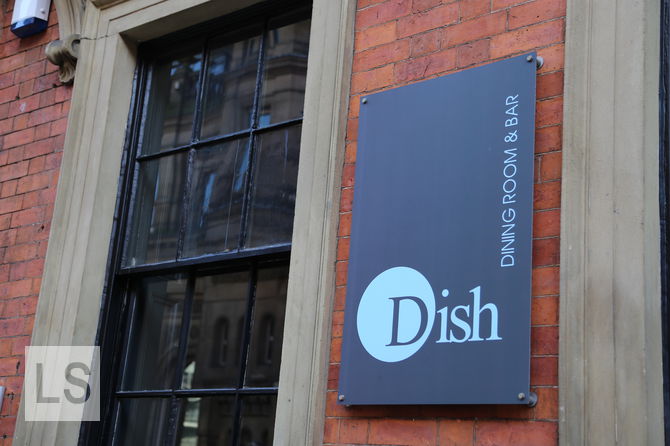 Walking in the small front door labeled Dish, we feel like we have walked into someone's front room. A piano sits by the entrance, a large fireplace faces out opposite it and the original sash windows remain in place.
The staff are warm and friendly and take it in their stride that I am carrying a projector screen around (a hazard of running so many charity groups). As they have just opened for lunch we have the place to ourselves for the first twenty minutes.
I opt for the Dish Club, containing chicken, bacon and duck egg. Having eaten it, I have to say I really feel sorry for ducks – that is one massive egg that they have to expel. It otherwise tastes like a chicken egg though, which was a little disappointing.
Elina's crab actually tasted like crab, which you would of course expect, but is far from a certainty in some restaurants.
I think Dish is a great place to go if you are looking for something slightly fancier than your average lunch.
Since this review was originally written, Dish has relocated to Boar Lane.
Reviewed by Leeds Restaurant Guide.
Address
19 Boar Lane, Leeds, LS1 6EA
More options
See more British reviews.