Distrikt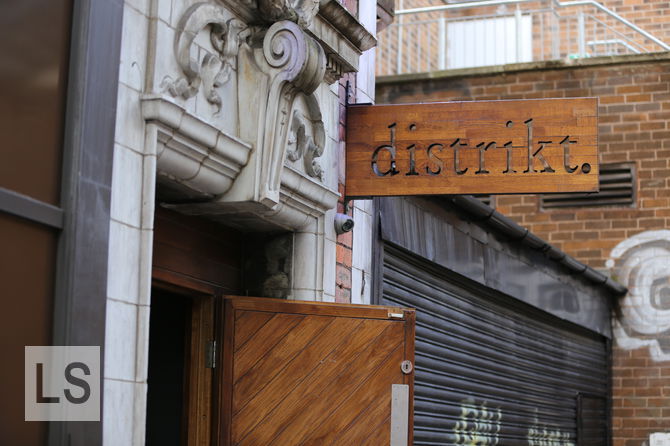 Down an alley opposite the Duncan (what a classy location that is) you will find a mysterious-looking door with a sign over it. Go through the door and down a winding staircase, and you will find Distrikt – a great place to go for Sunday lunch.
It does not seem like the most organised of places – sometimes it just does not open and I have not been able to work out if there is a pattern to this or not. It feels like a bit of a pot luck whether they will be.
When you finally make it in though, it is worth the wait. After ordering a drink from their well stocked bar, they do a mouth-watering range of Sunday roasts – go for the beef, it comes very rare and exceptionally delicious. The potatoes, gravy and miniature carrots complement it superbly too.
Reviewed by Leeds Restaurant Guide.
Address
7 Duncan St, Leeds LS1 6DQ
More options
See more Sunday Roast reviews.