Elements (Novotel)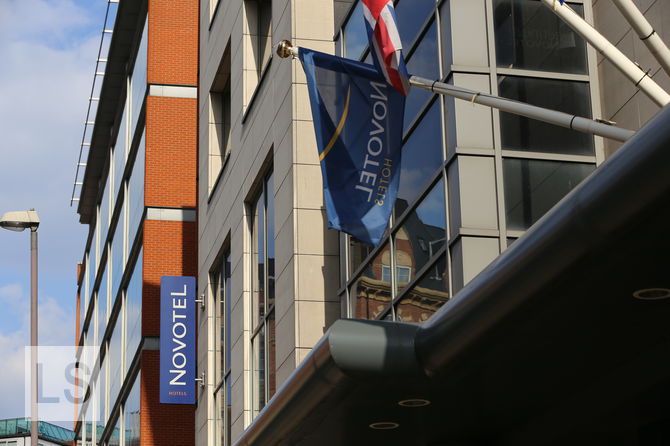 If I was going to name places where I was not expecting brilliant food, I think Novotel would probably be one of them. As a chain hotel, not known for its food, why would you? However, the pleasant surprise you get when you find out it is rather good is one of the best dining experiences you can have.
We are soon seated at a table of our choice and notice they also have several one-person tables with a TV and headphones built in, so that if you are in Leeds on business and dining alone, you can watch the sport as you eat. What a brilliant idea!
The food is delicious. I go for the Indian plate which contains a variety of Indian snacks, while Elina settles on the squid that comes with a pot of chilli jam - definitely an experience worth trying - not too hot and actually tastes like jam, but still containing the flavour of the chillis.
The staff are friendly and made the whole experience a lot nicer. Consciously or not, the waiter guided two rather loud hen party goers away from our table when they tried to sit down, and brought the card machine along with the bill to make the whole experience quick and easy.
Reviewed by Leeds Restaurant Guide.
Address
4 Whitehall Quay, Leeds LS1 4HR
More options
See more Hotels & Casinos reviews.