Everyman Cinema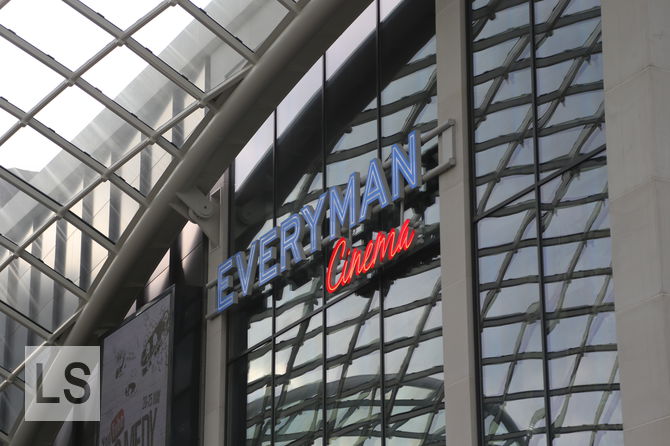 Everyman Cinema offers a far superior film watching experience to anywhere else I have been. Being able to stretch out on a sofa, with a beer, is a revolution. However, I am here to discuss the pizzeria, not how good the cinema is (it is very good, in case I did not make that clear).
The restaurant, based on their lower floor, contains plenty of well spaced out tables. There are piles of flour bags at various points that, after much debate, we conclude is probably a design feature rather than lack of room in their storage area. The menus seem to be printed on a writing pad and the waitress rips off the top layer and hands it to you.
The cutlery is in a tub on the table and the knives are brilliantly sharp - they cut through the pizza with ease. Rather than napkins, each table is given an entire kitchen roll to wipe your hands on.
My pepperoni pizza was thin and crispy. The dough does not sparkle quite as much as some of its competitors but is enjoyable nonetheless. The chocolate sundae we followed it up with is even better, although we found the chocolate sauce a bit too alcoholic for our tastes.
The staff are friendly and in between dancing across the restaurant take the time to discuss how good the film we are going to see is. Overall, Everyman Pizzeria provides an excellent pre-cinema meal.
Reviewed by Leeds Restaurant Guide.
Address
Trinity Leeds, Albion Street, Leeds, LS1 5AT
More options
See more Italian reviews.