Fairuz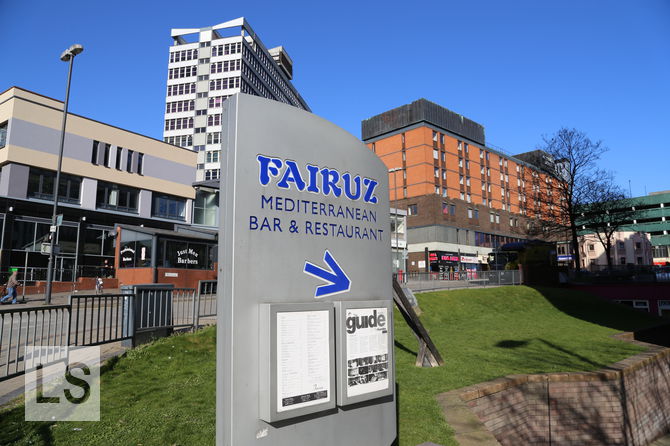 It would be easy to think Fairuz had closed down. The curtains are permanently drawn, probably due to the view being the side of an office block. Step inside though and you find a cave of Lebanese decor, including one of the coolest lamps I have ever seen.
I love the owner. He is like the Lebanese version of Basil Fawlty. He asks me what I do, and I say I work in the gaming industry. He then explains to me that nobody ever wins and those that do, get their heads kicked in by the casinos. Obviously I cannot admit to any of that, because it would be giving away industry secrets.
We order two fresh lemonades to drink. This is actually fresh pressed lemons with some sugar. It was still, sweet and with lemon bits in - delicious. The food was not far behind. My spicy meatball starter was what you would expect, although it felt like a bit of a waste of sauce as I still had a bowl full at the end, which is quite difficult to eat with a fork.
For my main course I went with the chicken pieces that were tender and delicately cooked. I was not a big fan of the dressing on the salad but it was otherwise entirely edible. The spicy rice contained no spice, but it did contain a lemon dressing, which was pleasing, albeit inaccurate.
Friendly staff, reasonable food and they took my American Express. No major complaints here.
Reviewed by Leeds Restaurant Guide.
Address
Lower Ground Floor, /Fairfax House, Merrion St, Leeds LS2 8JU
More options
See more Mediterranean reviews.