Fazenda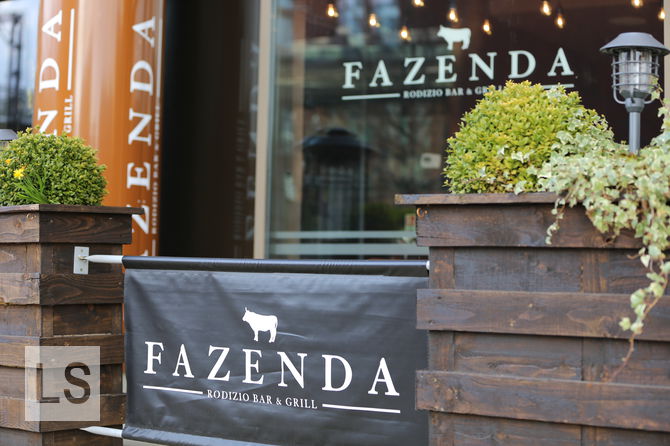 The concept of all-you-can-eat steak restaurant was always going to be popular. Almost everybody loves steak and few people do not believe that bigger is better. That is exactly what Fazenda provides.
When you sit down, you are given a traffic light card. Green on one side and red on the other, to signal to the waiting staff whether you want more meat or not. Then, once you have helped yourself to the salad bar, they bring round huge cuts of meat, on skewers, and carve it onto your plate in front of you.
The number of options varies depending on session. Lunch times come with a few cuts of beef, some chicken and some gammon. Dinner is where Fazenda really shines though, with a whole host of beef and chicken cuts, chicken hearts, bacon and even lamb too. Although I have never managed to actually get my hands on the lamb.
The steak is expertly cooked and because there is a huge piece of meat, you can even have some control over how well your slice is done. Ultimately though, I am not a big eater and at £25 for an evening meal, I could go to a steakhouse and get arguably better cooked meat. That is not to say Fazenda is not a great experience though. Definitely worth at least one visit!
EDITOR'S NOTE: Since this review was originally published, the restaurant has increased their prices.
Reviewed by Leeds Restaurant Guide.
Address
3 Wharf Approach, Leeds, West Yorkshire
More options
See more Steak House reviews.