Franco's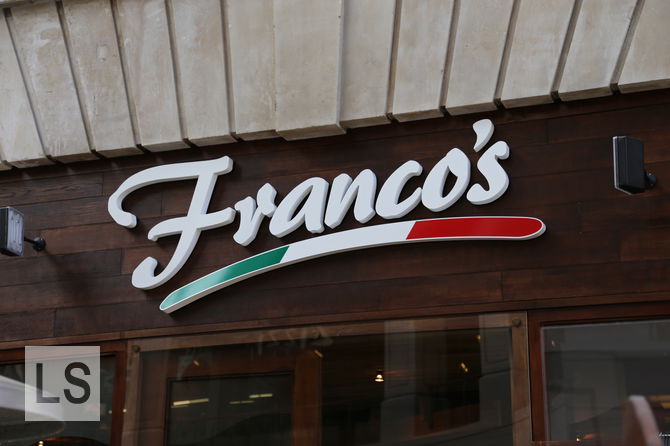 This restaurant has closed down.
Having been recently refurbished, Franco's has improved a lot since my previous visit. Based in The Light, it is not the biggest place in the world. However, they have resisted the temptation to try and cram too many tables in; often the danger with restaurants this size.
I order the pollo stroganoff which is chicken fillets in a sauce of brandy, cream and paprika. It certainly tasted good. I even ate some of the mushrooms as the sauce disguises their flavour.
Alongside the dish came a tray of potatoes and another of vegetables. The veg could have done with having the oil drained off in my opinion, but the potatoes were excellent and there was certainly no shortage of food. Elina's pasta was well cooked too, avoiding being too soggy.
Desserts deliver to a high standard as well. I quickly finished my chocolate mousse and moved on to "helping" Elina with her ice cream.
If I have one complaint about Franco's it is that I felt the atmosphere was rather lacking. It felt a little like a train station, where tourists come and go without any lively ambience. I also thought it was quite expensive. Great food though.
Reviewed by Leeds Restaurant Guide.
Address
The Light, The Headrow, Leeds LS1 8TL
More options
See more Italian reviews.