Frankie & Benny's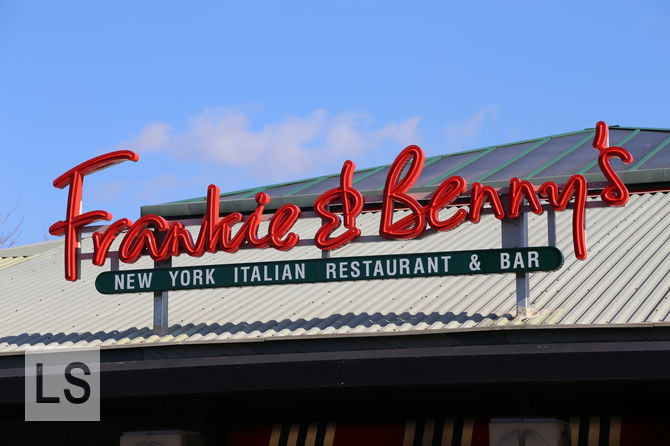 It seems an odd choice to place a restaurant in the middle of a shopping park that mostly sells furniture but apparently it works. Frankie & Benny's is a family friendly American-themed restaurant with plenty of potential.
Their house salad is surprisingly interesting. Chopped onions and tomatoes in a variety of different colours, and a good mix of lettuce leaves make for a rounded flavour.
Their mixed grill is certainly for those who fancy a challenge. With 23oz of meat, including two chicken breasts, it is not for the faint-hearted!
I do not think Frankie & Benny's is the most exciting American food you can get in Leeds - places like TGI Friday's probably have a more interesting menu. However Frankie & Benny's deliver in a more consistent fashion than their competitors, and for that they deserve a lot of credit.
Vegetarian & vegan options
A good range of vegetarian options, but I could not see any mains on the menu that were vegan.
Reviewed by Leeds Restaurant Guide.
Address
Unit 13, Crown Point Shopping Park, Leeds LS10 1ET
More options
See more American reviews.