Giraffe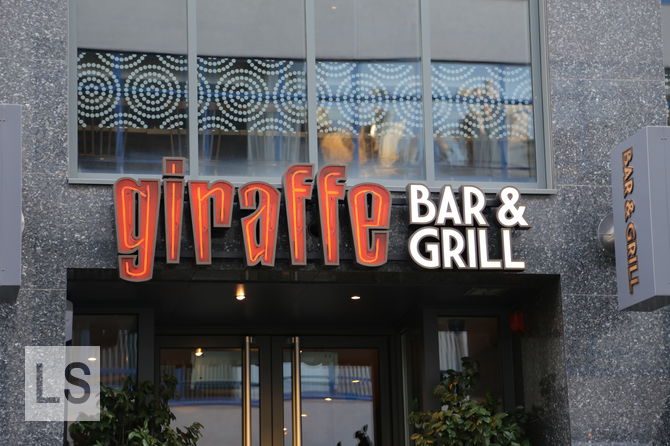 I honestly cannot imagine why someone would take a job as a waitress at a restaurant called Giraffe and not expect customers to ask if they actually serve giraffe meat. It is your own fault, you choose to work there and you have to expect these kind of questions. Yet when I first visited a Giraffe branch (while in London some years ago) the waitress got a little snippy.
No such problems were to be found in Leeds. We entered to find a restaurant with eclectic decor and were soon seated. Our table had a lamp that was shining into my face, but they were good enough to move us to a nicer table when I mentioned it.
We both ordered burgers that arrived in a reasonable time and came on wooden trays. The bottom fell apart a little too easily, but the burger patty itself was delicious and the smokey tomato sauce was an excellent complement.
It was certainly towards the top end when it comes to the best burgers I have had in Leeds. However, at £11.25 I would expect it to be, and given it is almost opposite Gourmet Burger Kitchen, I wonder if there is better value to be found elsewhere.
Reviewed by Leeds Restaurant Guide.
Address
6 Greek St, Leeds LS1 5RW
More options
See more International reviews.