Harvey Nichols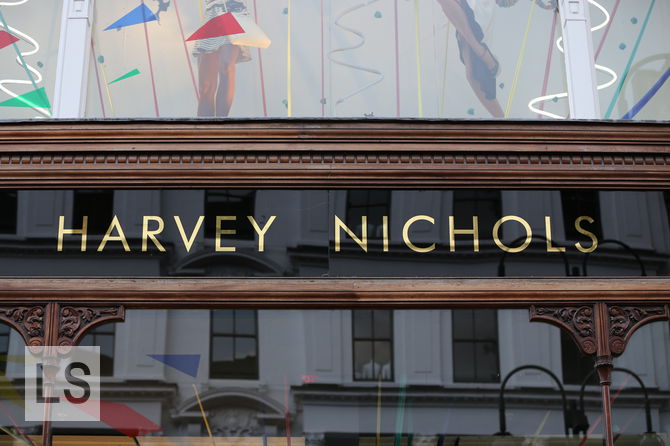 Based on the fourth floor, you could argue that the restaurant in Harvey Nichols offers some of the best views in Leeds. Realistically though, I think we have to admit that out of all the charming qualities of Leeds, our skyline is not one of them.
They had just finished refurbishing the restaurant when we went, but despite this there was a loose floorboard that rocked our table every time someone walked past. That was quickly solved by moving to a different table. The chairs were wide and sturdy.
We ordered from the set menu and while we waited, we were given a celery, walnut and blue cheese salad to try. I do not even like cheese or walnuts and I still thought it was good. My starter, a duck liver parfait, delivered to a similarly high standard with bold flavours in the sauces and accompanying cherries.
The charred pork loin brought out the best flavours of the pork and really made for a delicious main. Elina's Scarborough woof, which is a type of fish, provided plenty of taste too. For dessert, we shared a brownie and it was plenty enough for the both of us. The density made for a very chocolatey experience but did make it difficult to cut with a spoon.
The food at Harvey Nichols reminds me a lot of the fancy food you get at Anthony's Restaurant. It is rich, fancy and relatively expensive, but makes for a very enjoyable dinner.
Reviewed by Leeds Restaurant Guide.
Address
07 Briggate, Leeds, LS1 6AZ
More options
See more International reviews.