Hoagy's Bar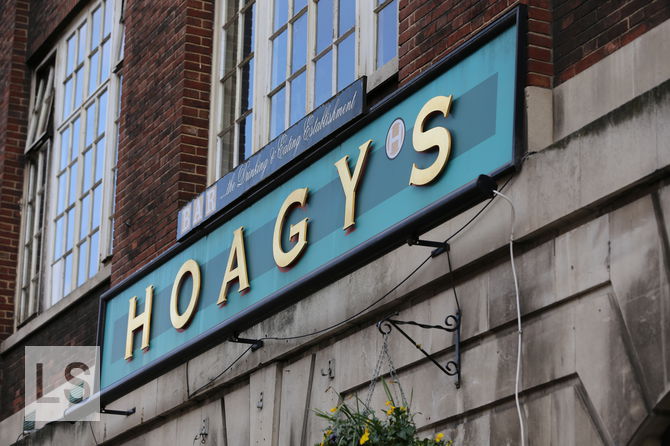 This restaurant has closed down.
Based at the bottom of Eastgate, Hoagy's is one of your more value based pubs. I would not describe it as a dump, but it is not the most well-furnished place in my opinion, perhaps targeting the more alternative or price conscious consumer.
Burgers start from around £5, which is not the cheapest in Leeds, but they do come with quite a lot of meat. You will get two patties along with plenty of toppings. They also offer pub classics, steaks, curries and a range of "mega" plates, including a mixed grill that is impressively big.
I order the sirloin steak, which comes with a mountain of mushrooms and is cooked properly but lacks a lot of the flavour I would have expected. I thought the peas were hard and not very tasty.
Ultimately, I just do not like the atmosphere in Hoagy's. The staff are lovely, but the food is not great, nor is the venue, and it certainly does not represent the best value in Leeds.
Reviewed by Leeds Restaurant Guide.
Address
46 Eastgate Leeds, West Yorkshire LS2 7JL
More options
See more Pub Grub reviews.