Home Town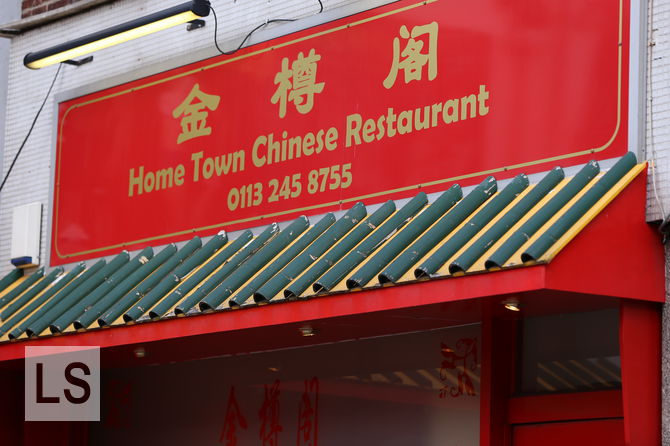 This restaurant has closed down.
The name Home Town suggests you are in for a reasonably authentic experience - and you would be correct in thinking that. We sit down and are given menus that include Chinese and English, and four pages of seafood options, including dishes I have never seen before. Four pages!
The restaurant itself is nicely furnished. The furniture may well be from Ikea, but if it is they have at least gone for the expensive stuff, and everything matches their red theme, from the signage to the chairs, and down to the plant pots.
I try to order two soups, but the waiter suggests one will be enough. It is a good job he does, as when it turns up, it fills a bowl that if you were presented as a main course, you would think it was too much food. The crab made a delicious soup and the seaweed was tasty, although obviously less crunchy than I would normally like.
My chicken with ginger and spring onion was reasonable, but where they really shone was in Elina's deep fried king prawn and eel. Very spicy and very delicious. The food arrived in acceptable time, though be warned that they do not take card payments.
Reviewed by Leeds Restaurant Guide.
Address
128 Vicar Ln, Leeds, West Yorkshire LS2 7NL
More options
See more Chinese reviews.