Icestone Gelato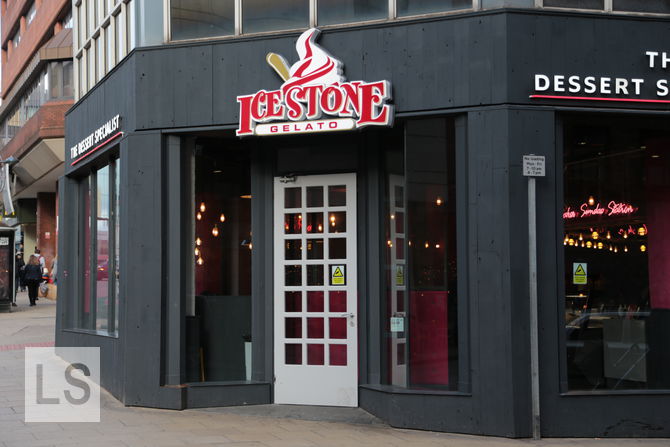 Dessert restaurants are a growing trend in the UK. So far, the results have been hit and miss. Since Icestone opened in the St John's Centre, though, we're pleased to say someone has finally got the formula correct.
Given that Kaspa's has been one of the big names in Leeds, it's impossible not to compare the two. In my opinion, Icestone has nailed most of what was wrong with Kaspa's, making it the best dessert option in town.
The customer service is good: there is somewhere there to greet you when you arrive, and you are never queuing for ages or waiting around for your desserts for too long.
They list the ice cream flavours they have available: both in the menu and everything has a label on. Prices are included in the menu, too. It's the same for the cakes, which get their own display cabinet.
They have a wide range of drinks, including smoothies, hot drinks and Tango ice blasts.
Not everything is perfect: the booth seating has seen better days. Some of the little dimples keeping falling out. Navigating a buggy around the space is also a bit of a challenge, but once it is parked up there is enough space to keep it out of the way.
For us, Icestone is the winner of the dessert war.
Reviewed by Leeds Restaurant Guide.
Address
St Johns Centre, Albion St, Leeds, LS2 8LQ
More options
See more Dessert reviews.