Johnny Fontane's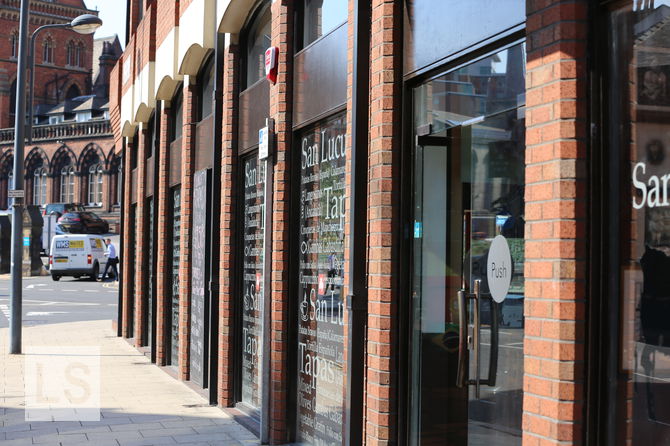 This restaurant has closed down.
Long had we talked about dropping in at Johnny Fontane's for dinner while we were in the area. Last night, that dream finally came true.
My first impressions of the place where dubious. The table clothes were tacky PVC and the chairs were plastic and cheap. I can't help feeling that someone people might not want this to be a reflection of an average American restaurant experience. We put the furniture to one side though (not literally), as it was all about the food.
Service was prompt. we couldn't read through the menu fast enough as they tried to take our order. After much consideration we decided to go with the pulled pork burger, along with a side of fries and a milkshake. It all arrived together in a reasonable timeframe, shakes and all.
The burger was delicious, as was the BBQ sauce that came with it - there was a good amount of pork that stacked the burger quite high. The milkshakes were excellent too - I had strawberry whereas Elina went for the rather more adventurous peanut butter. By the end of it all, we were stuffed.
Ironically, the authentic American diner didn't accept American Express, but at only £6 per burger, the prices were very reasonable. An enjoyable dinner and we would visit again.
Reviewed by Leeds Restaurant Guide.
Address
40 Great George Street, Leeds, LS1 3DL
More options
See more American reviews.