Jury's Inn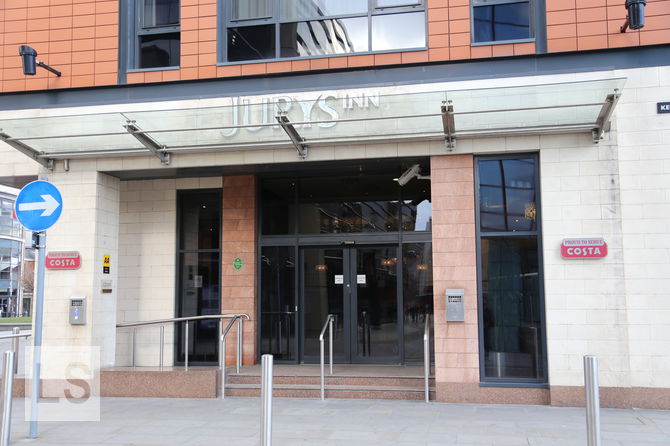 We arrived one snowy evening to find we had just made it in time to catch the dinner service. The waiter was polite and efficient, though his body language screamed "I don't want to be here". The menu was reasonably varied and I decided to go for the rump steak.
After what I considered to be a lengthy wait, they served me a flavourless lump of meat accompanied by a weak peppercorn sauce. Half of it was correctly cooked, so I was half way through before discovering the rest was well beyond medium rare.
Meanwhile Elina's pasta was utterly tasteless, despite the copious amounts of pepper she applied in an attempt to rectify the situation. She would have also tried adding some salt, but none was provided.
Paying was quick. Overall, the experience was reasonably smooth, but I thought the food was dreadful and I certainly shall not be returning.
Reviewed by Leeds Restaurant Guide.
Address
Brewery Pl, Brewery Wharf, Leeds LS10 1NE
More options
See more Hotels & Casinos reviews.