Kerala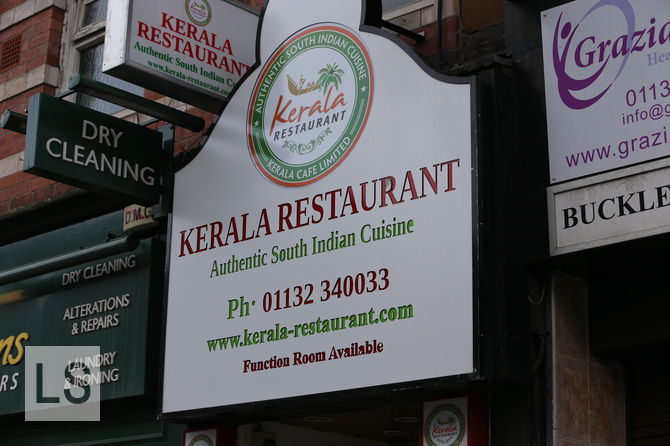 This location used to be the home of a wonderful Indian restaurant named Curry Leaf. To my knowledge, Kerala is not related to it in any way. They have re-decorated and boarded up the window into the kitchen, much to my disappointment.
It is pleasantly busy. We have no problem getting a table, but there is a gentle undercurrent of chatter. We order drinks and they turn up in sundae glasses.
I order the chicken thali. This comes with eight dishes, thin bread and lots of rice. It is a lot of food but less than I would expect from a thali. This is excellent because it makes it manageable by one person. Elina's crab curry comes in the shell.
The quality of the food is excellent. It is not my favourite Indian I have ever had, but I will be going back here.
Reviewed by Leeds Restaurant Guide.
Address
2 Eastgate, Leeds, West Yorkshire, LS2 7JL
More options
See more Indian reviews.