La Grillade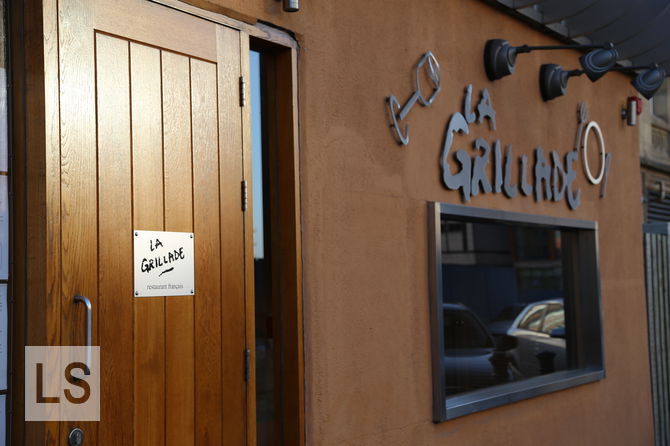 This restaurant has closed down.
As a French restaurant in the city centre, La Grillade has some high expectations to live up to. So when we decided to head down for some food, I was eager to find out if it could match up.
We decide to take advantage of their three course set meal. I say "set" - we opt for the slightly more expensive one, for which you can just pick any starter and dessert off the main menu, so it is an amenably generous definition of set.
I started with the frog's legs, as I have not tried them before. Turns out they taste a lot like chicken, but not as nice. I do not think I will be having them again, but it was an interesting experience.
For the main, we have a rack of venison, which arrives cooked to perfection and is extremely delicious. It also comes with a wide variety of side dishes – you would not think you could do that much with chips and veg, but apparently you can.
The desserts were excellent too. You know what you are getting with a mousse au chocolat, and the lemon sorbet lived up to expectations as well. All in all, a fantastic meal, but as it comes up at least as expensive as other French restaurants in Leeds, so I would expect it to be. Highly recommended.
Reviewed by Leeds Restaurant Guide.
Address
27 Wellington St, Leeds LS1 4EA
More options
See more French reviews.