La Rambla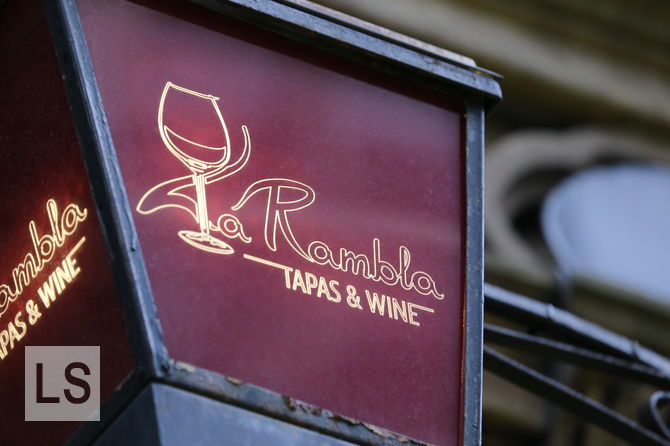 Located on East Parade, it would have been easy to miss La Rambla behind the scaffolding and building work that wrapped around it. Inside is a whole different situation however. It is decorated with wooden walls and a wooden floor. It is lit by soft lighting. The sofas feel pretty tough, but the tables are nice.
The menu comes on a kind of clip board with pages that flip over the top. This makes it quite difficult to browse comfortably. What I assume to be Spanish radio plays in the background. I order three dishes.
The meatballs are the best of the lot. They are tasty, though nothing special. The patatas bravas fare less well on my taste buds. They look like mini-roast potatoes and have a uniformity of shape that you would only expect at a supermarket. The sauce is too sweet my taste. The deep-fried cod is the most disappointing of all, resembling some kind of fish bites that I would expect to be served at my local chip shop.
Service was good. I was their only customer though, so you would expect that. The prices are reasonable but the food does not impress.
Reviewed by Leeds Restaurant Guide.
Address
9 East Parade, Leeds, LS1 2AJ
More options
See more Latin reviews.