La Tranquillite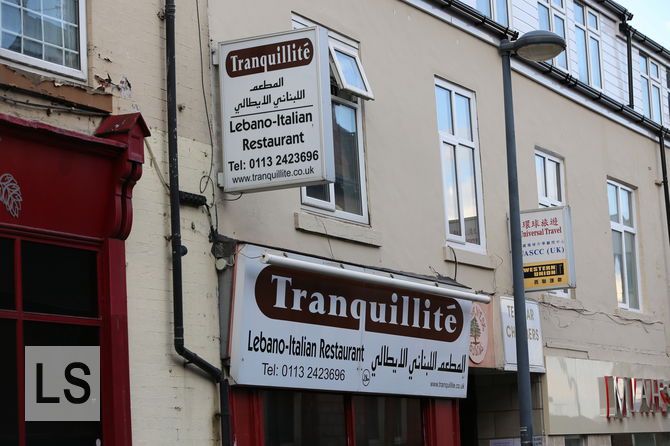 We walk in to the small restaurant on Merrion Street with mixed expectations. It is a restaurant that also bills itself as a takeaway and opens until 4am on a weekend. Still, there are plenty of tables and even napkins carefully curled in the wine glasses, so we keep an open mind and take a seat by the window.
I decide to go for the mixed grill. It consists of chicken, kafta and "meat". Indeed, many of the items on the menu are simply labelled as "meat". I am guessing it is lamb, as chicken and lamb seem to be the two animals they serve, excluding fish. It is all cooked just right and washed down with a glass of fresh apple juice pressed on demand in front of your eyes.
Elina's spicy fish is similarly pleasing. You would expect cut up fish to go mushy, but it maintains its texture and is finished off with some spicy rice that has a kick to it.
It is not without its faults. It is cold next to the window (although it was a cold night), they do not take card payments and when I try to pay the bill, everyone has disappeared. However, the food is reasonably good.
Reviewed by Leeds Restaurant Guide.
Address
10 Merrion St, City Centre, Leeds LS1 6PQ
More options
See more Mediterranean reviews.