Las Iguanas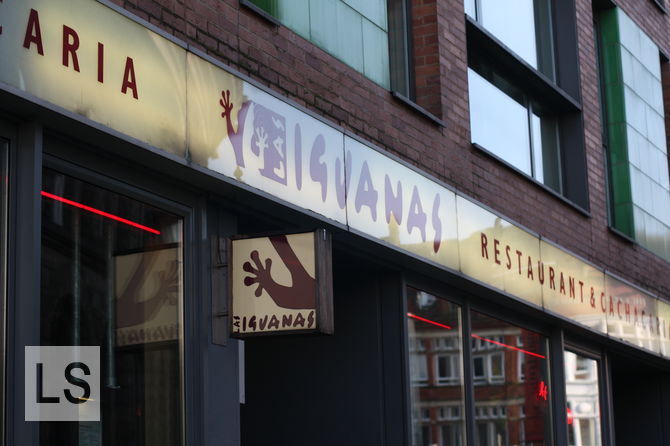 I dithered for a long time as to what rating I should award Las Iguanas. It is a chain and is not serving Michelin star food, but really it is an amazing restaurant that I have fallen in love with.
The food is incredibly tasty. You would not call it gourmet, but it is delicious all the same. I have eaten there so much I barely need to look at the menu anymore - chubby gambas, piri piri chicken wings and pato taquito will do me nicely!
Where Las Iguanas really shines though, is in the consistency of service it delivers. I have eaten there a lot and I do not think I have ever been kept waiting an unreasonable amount of time. They have a great range of cocktails too, often two for one (their Happy Hour lasts up to four days), and they have an extensive range of non-alcohol cocktails as well!
If you have been to Las Iguanas elsewhere and were not a fan, do not write this one off. I did not have a great experience at the Birmingham or Sheffield branches, but I was speaking to a waiter at their South Bank restaurant and he claimed Leeds was their best - they even send staff from other restaurants up to Leeds to see how it is done. I do not know if that is true or not, but it certainly would not surprise me.
As a result, I am naming Las Iguanas king of the chain restaurants. It delivers tasty food, consistently, and what more do you really want in a restaurant?
I have since had one bad experience. I took a group of around ten people for an evening meal and it took over an hour for our food to turn up.
Reviewed by Leeds Restaurant Guide.
Address
3 Cloth Hall St, Leeds, West Yorkshire LS1 2HD
More options
See more Latin reviews.