Lemongrass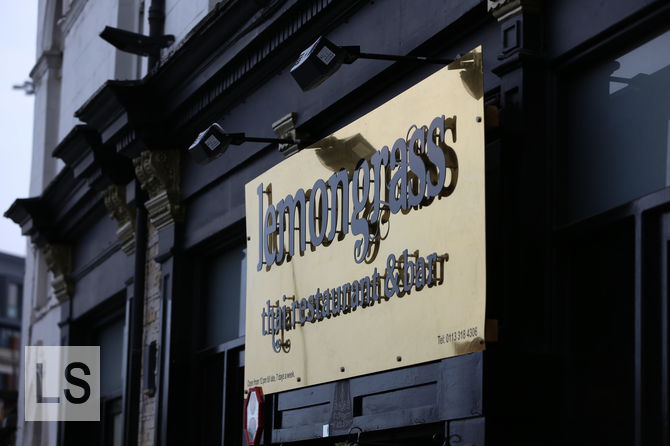 This restaurant has closed down.
Arriving on a Thursday evening, we interrupt the staff sat around playing cards. We seem to be their only customers.
It strikes me as a restaurant trying to be something it is not. The furniture looks gaudy and feels unstable. The tablecloths are disposable. The food is brought on a canteen tray. The table number is dirty. You can hear the toilet flush from your seat. There is music playing, but it keeps being interrupted by a message alert tone.
The food is very reasonably priced and you are able to order any dish mild, medium or hot. However, I find the it disappointing. The pork is chewy, the chunks of pineapple are huge, and the spare ribs seem to have an unusually high fat content. No finger bowl or wet wipes are provided with the ribs. I definitely would not describe my dish as mild.
To their credit, the staff are very friendly. We feel well looked after. However, with so many excellent Thai restaurants in Leeds, I do not think I will return.
Reviewed by Leeds Restaurant Guide.
Address
72 New Briggate, Leeds LS1 6NU
More options
See more Thai reviews.