Live Bait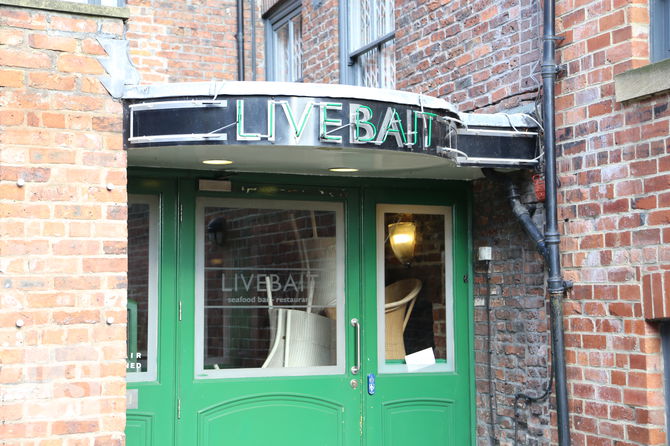 This restaurant has closed down.
Having finished another excellent session of the Perspective course - an interfaith education course that teaches people about different religions - we decided the obvious choice was to go out for seafood. Stands to reason, doesn't it? So Livebait it was then.
I started with the salmon, which was fine, though if anything shined it was the bread that came on the side of it. I followed this by treating myself to the lobster, which again was OK, but certainly wasn't anything special - perhaps that's why Christopher Hitchens lists it as one of the three most overrated things in the world.
The atmosphere was fine too - a word that seems to be cropping up a lot. We didn't get there until 9pm, so soon had the place to ourselves. Service was friendly but rather inattentive - especially as there was nobody else there. I expected more for the price we paid.
Reviewed by Leeds Restaurant Guide.
Address
Shears Yard, The Calls, 11-15 Wharf St, Leeds LS2 7EH
More options
See more Seafood reviews.