Mans Market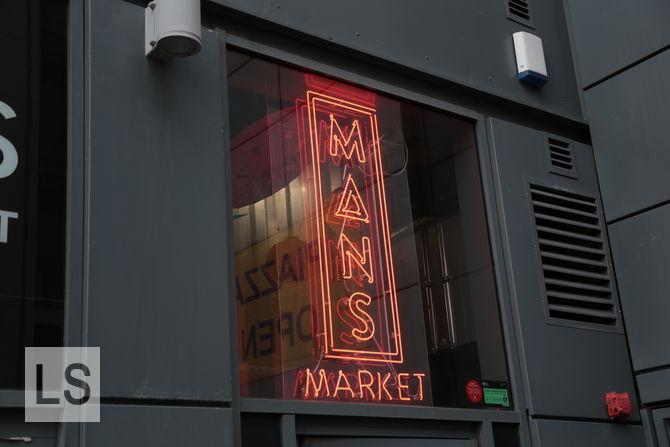 Located in the basement of West Point, Mans Market aims to offer a laid back way to enjoy Chinese food. Menus are laid out on the tables, and you order by filling out what you want and attaching them to the pegs above the table to attract the attention of a waiter.
The food is reasonably priced. The ordering system is novel, but it's not clear how much time it says when the waiter then reads through the cards and makes further side dish suggestions.
Cutlery is provided in tins on the table, with both chopstick and forks available. A lot of it feels cheap and cheerful: our food turns up on plastic plates, and the quality of the chopsticks leaves a little to be desired.
My soup is essentially just a hot BBQ sauce. The calamari scores higher, being very tender. The mains score an "okay", too. The pork is also very tender, and the duck has some substance, could be a little less cooked in my opinion.
Mans Market is a nice place to hang out with friends. The food isn't going to blow your mind, but it isn't going to blow your wallet, either.
Reviewed by Leeds Restaurant Guide.
Address
Unit F, West Point, Wellington Steet, Leeds, LS1 4JJ
More options
See more Chinese reviews.