McDonald's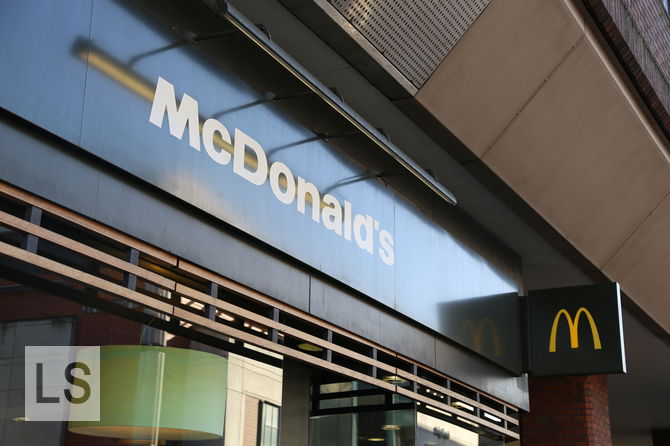 It is very easy to attack McDonald's. As the largest, most successful restaurant chain in the world, there is plenty of mockery of their supposed low quality, unfilling, nutrition-free food. But mostly, these claims are the unjustified voices of the left wing who seek to use McDonald's as the poster child for evil.
Having been round their kitchens, I have always been impressed by their high standards of cleanliness and quality of the products. Everything they do is brand name stuff from the chips to the sauces, and the meat is 100% beef - not a trace of horse in sight! It certainly is not gourmet food, but what are you expecting for £5?
Standards do drop when they have a lot of drunk people in there on a night. Ask for something without a key ingredient (pickle, onion, cheese, etc) to ensure that you get it cooked from fresh. Stay away from the milkshakes, which, in my experience, they are unlikely to be working anyway.
Reviewed by Leeds Restaurant Guide.
Address
33-35 Briggate, Leeds, West Yorkshire LS1 6HD
More options
See more Fast Food reviews.