Meat Liquor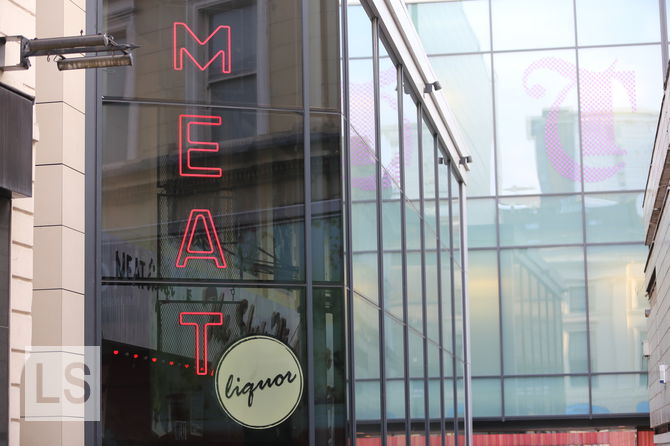 Meat Liquor looks a rather small place from the outside. Indeed, I wonder whether it is actually open when I first walk in. However, someone directs me down the stairs. At the bottom it opens out into a much bigger place that is already bustling with customers.
The best I can describe the decoration is school-style. The chairs and tables feel cheap and old. I think this is part of a retro theme they are aiming for but it is not to my taste.
I have the breaded chicken burger. It comes with very salty fries. The milkshake is okay, but it costs £5 and comes in a takeaway cup that feels rather low quality. I have no desire to go back here.
Reviewed by Leeds Restaurant Guide.
Address
Trinity Centre, Bank Street, Leeds, West Yorkshire, LS1 5AT
More options
See more American reviews.